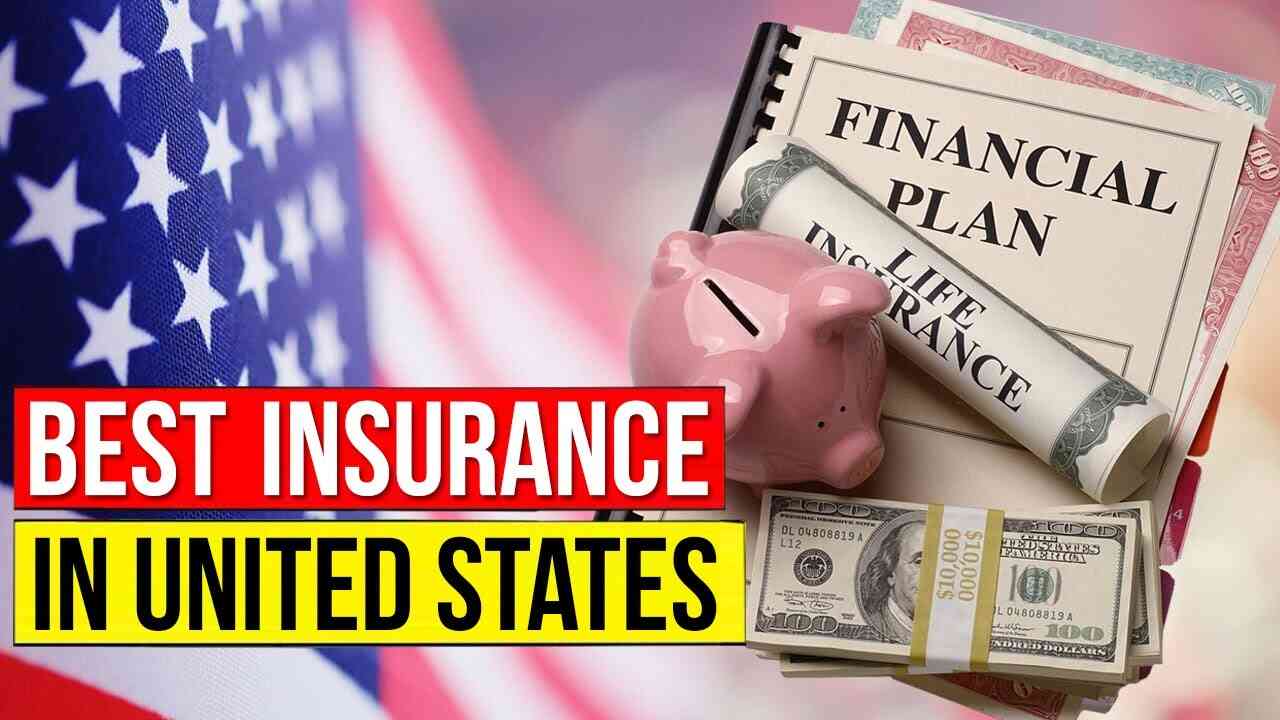 Introduction: When it comes to protecting our valuable assets and securing our financial well-being, insurance plays a crucial role. Choosing the right insurance company can make all the difference in terms of coverage, customer service, and overall peace of mind. In the United States, numerous insurance providers compete to offer the best policies and services. In this article, we will explore some of the top insurance companies in the USA, based on their reputation, customer satisfaction, financial stability, and range of offerings.
State Farm: State Farm, established in 1922, is one of the largest and most recognizable insurance providers in the United States. With a vast network of agents and offices nationwide, State Farm offers a comprehensive range of insurance products, including auto, home, life, and health insurance. The company is known for its exceptional customer service, reliable claims handling, and innovative tools, such as the State Farm Pocket Agent app, which simplifies policy management for its customers.
GEICO: Renowned for its catchy advertising campaigns, GEICO has become a popular choice for insurance across the country. The Government Employees Insurance Company (GEICO) offers competitive rates and an easy-to-use online platform that allows customers to get quotes, manage policies, and file claims effortlessly. GEICO specializes in auto insurance but also provides coverage for homeowners, renters, and other types of insurance. With its robust mobile app and 24/7 customer service, GEICO aims to provide a hassle-free experience for policyholders.
Progressive: Progressive Insurance has gained prominence with its focus on technology-driven solutions. Known for its usage-based auto insurance program, Snapshot, Progressive offers personalized rates based on individual driving habits. The company's user-friendly website and mobile app provide a seamless experience for customers, allowing them to obtain quotes, compare coverage options, and manage their policies with ease. Progressive also offers a wide range of insurance products, including auto, home, renters, and motorcycle insurance.
Allstate: With a rich history dating back to 1931, Allstate has earned a reputation as a reliable and customer-centric insurance provider. The company offers various insurance policies, including auto, home, life, and business insurance. Allstate's Claim Satisfaction Guarantee ensures that customers receive prompt and fair claims handling. The company's user-friendly website, mobile app, and digital tools, such as Drivewise, which rewards safe driving habits, contribute to its appeal among policyholders.
USAA: While exclusively serving military members, veterans, and their families, the United Services Automobile Association (USAA) deserves mention for its outstanding customer service and comprehensive coverage. USAA consistently receives high ratings for customer satisfaction and is renowned for its personalized approach. The company offers a wide array of insurance products, including auto, home, life, and health insurance, as well as banking and investment services tailored to the military community.
Conclusion: Selecting the best insurance company in the USA depends on individual needs, preferences, and circumstances. However, State Farm, GEICO, Progressive, Allstate, and USAA consistently emerge as some of the top choices, providing comprehensive coverage, excellent customer service, and innovative digital tools. When considering insurance options, it is advisable to research multiple companies, compare quotes, and carefully evaluate their offerings to find the best fit for your specific requirements. Remember, the best insurance company is one that provides reliable coverage, exceptional service, and peace of mind when you need it the most.